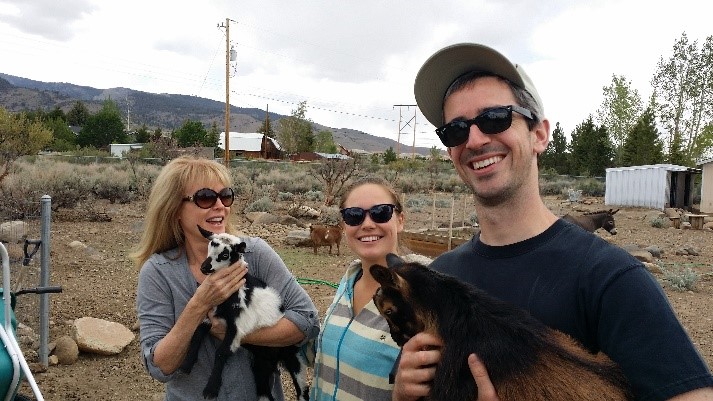 I hope this message finds you all well. It may have been awhile since we connected, so I want to take this opportunity to see how you are doing and share with you a little bit more about myself and my journey to where I am now.
When I was young, my dad had a massive heart attack at the age of 36 while he was a missile engineer at Cape Canaveral during the race to space with the Russians. Doctors gave him 3-5 years at most. He never wanted to be an engineer but that's what his father expected of him. After his prognosis we moved to California where he pursued his passion for farming and raising cattle. It was hard work and never a dull moment. I looked after my brothers and had a set of daily chores; one of my favorites was feeding the calves.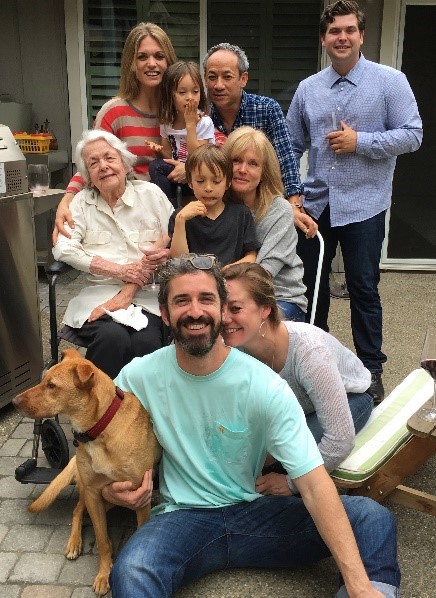 My dad found a beautiful ranch and dairy farm in Idaho and moved the family and cattle to their new home. I stayed in the Sacramento area because I was going to college at the time. That's when I met Russ who became my husband my soul mate my rock and best friend. He was going to school and supporting himself as a musician playing in a local band. I enlisted in the Navy in 1970 doing a 2 year experimental program for women. In the meantime my parents lost everything in the recession of the 70's. They moved back to Sacramento and got their real estate brokers license. Eventually, they bought a farm in northern California where dad lived out the rest of his life, 40 years after the doctors gave him little hope. My parent's message to us was "Do what you have passion for, find what makes you happy and what gives you purpose."
I studied early childhood development at Sac State. After my studies, I worked for several years with children with severe disabilities. In 1976 Russ and I opened a night club in Sacramento. We were young, full of optimism and enthusiasm. I was front of the house ensuring happy customers; he was back of the house selling ice and atmosphere. What an experience. We sold it in 1985. Russ started a new career and I stayed home raising our children. Our friends with young children complained about the lack of quality in their day care providers. I thought this would be a perfect opportunity for me to start a home business, do what I love and be home for my children. It was an amazing experience taking care of our friend's children. We became one big extended family. Once my last charge went off to school and my kids were older I went to work for a dear friend who had a high end special events company.
We were living in Sacramento when Russ's office moved to Folsom making his commute time unbearable. We needed to live closer so we engaged with a real estate agent that showed us 1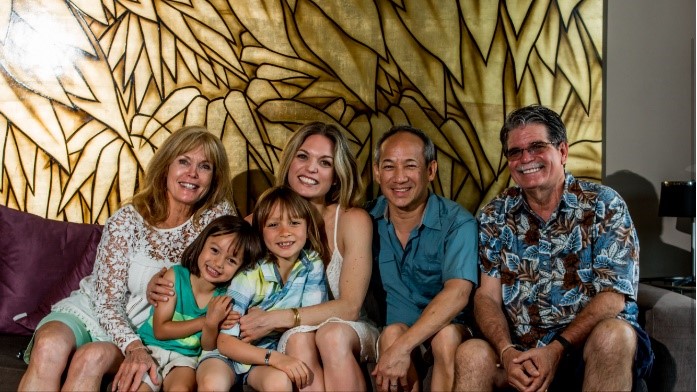 home and we never heard from him again. We ventured out on our own and drove up to El Dorado Hills. We went into a few open houses, got lost and happened to drive by a home that interested us. We called the agent from the sign and next thing you know we're in contract. We quickly put our home on the market with a well know agent. Both the selling and buying process turned out to be a nightmare. Neither agent kept us informed or represented us well. If my parents had not been realtors, hearing their stories, seeing how they took care of their clients, I would have thought the worst of this profession.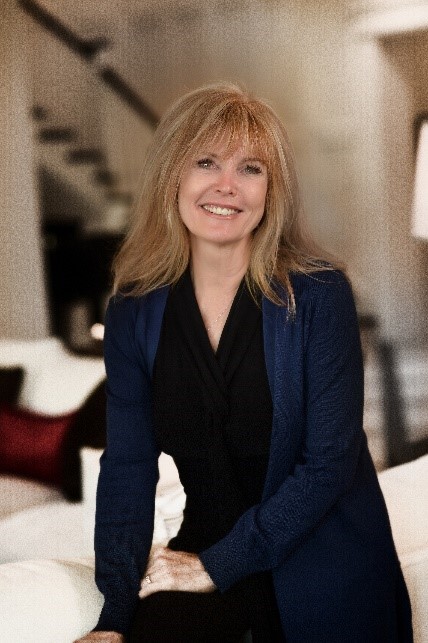 That's when I decided to get into the real estate business. I became a licensed Realtor in 2003 and worked hard to build a successful practice by focusing on what's important, my clients. Their goals are my goals I nurture every relationship and take care of them to the best of my ability and I am proud to say as a result of that I call many of my clients lifelong friends.
Because of my husband's and my work ethic there have been times where it's been a challenge to find the equilibrium between family, work, and enjoying life. That changed 5 years ago when we had a life altering event. Russ had a brain aneurism. Fortunately, he was one of the few survivors that was able to go back to a normal life. That experience made us both re-evaluate our priorities. We now try to stress less, say "yes" more to family and friends, appreciate the time we have and try to be present. We have three wonderful adult children, two amazing grandchildren and more on the way. Spending time with family is one of our greatest joys.
Thank you for taking the time to read about me and my journey. I would love nothing more than to share my experience and knowledge to assist you with your real estate needs, so I hope you will allow me the opportunity to demonstrate my services and interview for the job.